Food Distributor Insurance
Insurance coverage designed to help keep people fed.
Food distributor insurance built to safeguard your business.
Food distributors are responsible for keeping the world fed with the foods people need and enjoy. Families and businesses rely on you and your supply of food. That's why it's important that you have food distributor insurance to keep your business running so you can continue to maintain your distribution.
Food is on the move in your supply chain.
Whether you focus on broadline distribution or are a distributor of specific niche products like steak, vegetables, or fish, the nature of your business is to get your food from one destination to another. To do that your employees often need to operate vehicles to distribute food. Depending on the number and size of your vehicles, you'll need to have either fleet insurance or business auto insurance. The right policy can make sure you're covered in the event of an accident involving one of your vehicles.
Warehouses are commercial property.
As a food distributor, you most likely have a warehouse where you store your stock while you arrange for transport. Commercial property insurance is an important part of any food distributor insurance program for making sure your building is protected in the event of damage. Not only that, commercial property insurance covers your inventory and any machinery you have. The right coverage can help protect you against the loss of replacing lost or damaged property.
Food distribution has its own unique risks.
When dealing with food, there are various safety considerations you have to keep in mind for your consumer. If the food in your network spoils, it can not only cause loss of revenue, it could also lead a consumer to become ill, leaving you liable. That's why it's important to consider a general liability policy that includes food spoilage liability and food-borne illness liability. The former will help protect your business from lost revenue in the event the food goes bad and can't be sold. The latter will cover your business in the event a consumer becomes ill from any products your business distributed, an incident you could be held responsible for.
Your business might be open to theft.
Food distributors typically have a lot of stock in inventory at any one time. Whether in a warehouse or in transit, your business could become a victim of theft. A crime insurance policy can help protect you in the event of a robbery, burglary, and even employee dishonesty. In some cases, policies can be customized to cover things like destruction of electronic data and fuel cards. In the event a theft occurs, crime insurance can keep your business running despite the loss.
Other coverages for food distributors.
Just like any other business, there are some general coverages you'll want to include in your food distributor insurance program, such as cyber liability insurance. With the world becoming more digital, you'll want to make sure your business is protected in the event of a data breach. Also, you'll want to look into inland marine insurance, which can cover any of your equipment while it's in transit over land and can work well with a business auto or fleet insurance policy.
Would you like more information on food distributor insurance coverage for your business? Contact us today so we can take a look at your needs.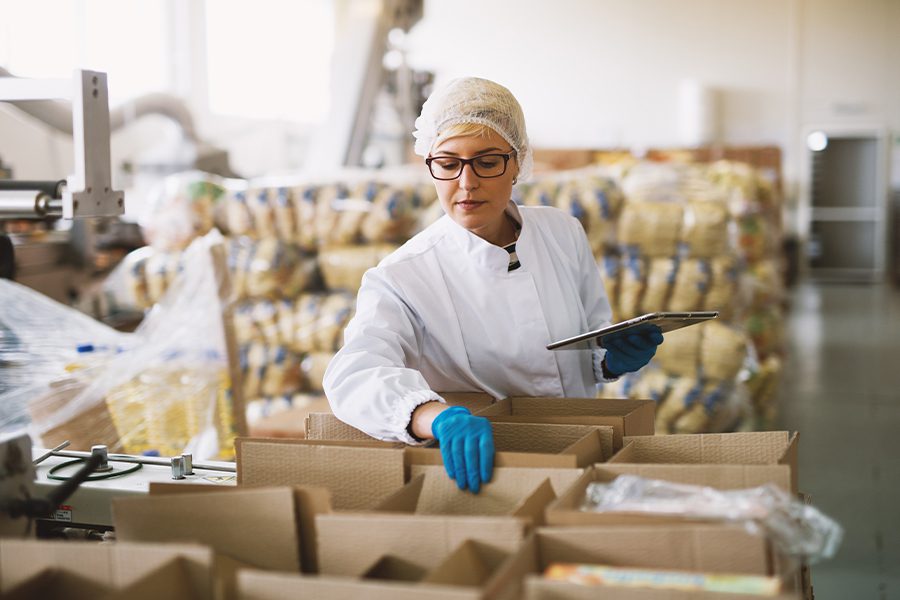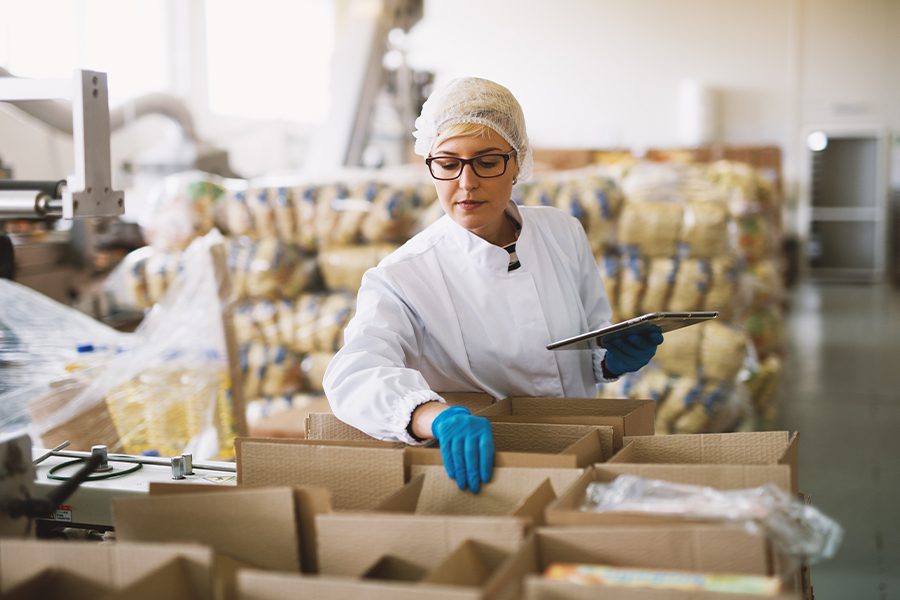 Get Started Today
As an independent agency, we are here to help you find the right Food Distributor Insurance coverage.
Request Information
  Food Distributor Insurance Information Request
As an independent agency, we are here to help you find the right coverage.
Request Information
It only takes a minute to get started.
Fill out the form, we'll be in touch.

Review options with an agent.

Get the coverage you need.
Would you rather discuss this in-person? Get in touch with an agent today!